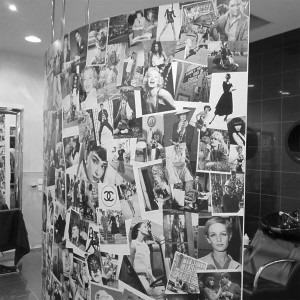 Khrome Hair Studio sits in the heart of Prospect offering a variety of hair and beauty services.
Located in the Prospect Coles shopping complex on prospect road with easy access underground secure car parking.
Open Monday through Saturday with late night hours.
Contact Khrome Today!
About Don Violi
Owner and principal, Don Violi, is one of Adelaide's respected figures in the hair and beauty industry, having been at the forefront of changes and trends in hair cutting, hair care and hair styling for many years.
His intimate knowledge of the hair industry and style expectations within Adelaide's social circles, means he is not only the trusted 'go to' stylist for Adelaide's A-list, he also helps clients uncover what hair style they want to create so they can look the part or turn heads.
Don is also sought after for his stories and insights into Adelaide's cultural history and was part of Prospect's colourful 'culture wars' involving famous artist, Clifton Pugh.
You can hear Don being interviewed on The Adelaide Show about some of his memories, at about the 35 minute mark in the player below.
About Sharon- Beauty Therapist
Sharon is a new team member we have welcomed in to the Khrome family.
Sharon has recently taken on the role of our beauty therapist. She completed a diploma in Beauty Therapy at TAFE and has continued her add to her qualifications, adding different types of massage, microdermabrasion and SNS nails to her repitore (just to name a few)
Sharon has previously worked at a salon in Brooklyn Park.  She has an in depth knowledge of skin analysis and loves to spoil her clients with the perfect massage.
Sharon loves all things beauty related and stays up to date with all the latest beauty trends.
Sharon is a friendly and outgoing, and ready to help you with all your beauty needs.