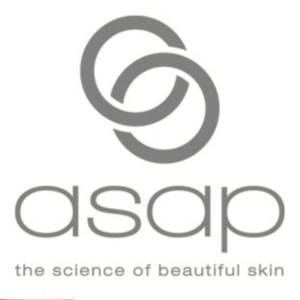 A lot of people ask me the secret to clear beautiful skin. The secret is, there is no secret! Having a good cosmeceutical grade skin care regime, paired with regular facials and plenty of H2O.
Have you struggled with uneven or blemished skin? Or are you unsure where to start when it comes to selecting the right skin care for you?
I will explain the importance of quality skin care and map out a simple home regime below.
First things first. YES, there is a vast difference between supermarket skin care and skin care prescribed by qualified skin/beauty therapists.
Does the phase 'cosmetic' or 'cosmeceutical' sound somewhat familiar? I will briefly explain the difference in these two types of products, and why supermarket brand skin care should not be part of your beauty regime.
Cosmetics
Cosmetics are found in supermarkets and some pharmacies. These products all generally have a 'celebrity' endorsement to encourage buyers to look 'exactly like Reece Witherspoon.'
Cosmetics will also smell and feel great on the skin. This is due to the added perfumes, silicones, alcohol and artificial ingredients that are found in these products. Cosmetics also have no medically proven active ingredients and therefore will not penetrate deeper than the skins surface layer to create any cellular change. Therefore, what are you wasting your money for?
Cosmeceutical
The term cosmeceutical refers to the biologically active ingredients in the products that deliver medically proven results. Their ability to treat beyond the surface layer with ingredients including AHA, BHA, Enzymes, Peptides, Vitamins and Antioxidants. In turn, this helps shape our skin and create cellular change and visible results.
I tend to get compliments on my clear skin when I am in salon. Clients often ask me what brand make-up I use – to be honest, the make-up plays very little part in why they comment. It is more so how healthy my skin is underneath that makes my make-up glow.
I am human – just like you. I do not like to spend an hour morning and night look into into the bathroom mirror with 20 different products wondering where to start first.
In today's world, we are all time-poor. So quick and easy products to use are less likely to be stored away in our vanity cupboards three quarters full for another year before we remember to use it.
THIS IS WHY I USE AND PRESCRIBE ASAP
ASAP is a cosmeceutical range that is only prescribed by professional skin therapist. You can be absolutely sure these products deliver proven results.  After using a handful of different cosmeceutical and cosmetic lines as a beauty therapist, I have never found a product range that is so simple, effective and affordable!
We use ASAP in all our Facials and Skin Peels in salon, and offer the entire ASAP retail products ready to get your skin into the best health possible.
Basic ways to keep your skin in the best possible health in a few easy steps:
– Cleanse morning and night, including your eyes (even if you do not wear makeup) as environmental dirt and deibre still collects on the skin surface throughout the day.
– Exfoliate at least 2 times a week with ASAP Daily Exfoliating Scrub (this product is gentle enough to use everyday but for those who are a little more sensitive find it nicer to use just a few times a week) Exfoliating is really important to clean off dead skin cells allowing other products to penetrate much deeper into the skin and prevent clogging pores.
– Serum (Come in store to choose the right serum for you) Serums are packed full of Vitamins and Antioxidants which deliver powerful health and anti-ageing results.
– Eye Cream – Because everyone over the age of 16 needs eye cream. ASAP offers and all in one eye cream, combating dark circles, puffiness and fine lines.
– Moisturiser – ASAP offers a few different moisturiser to suit different skin types. Be sure to get your prescription to make sure you are getting the most out of your product.
*Skin Care regimes need to be looked at approximately every three months (change of seasons) It is recommended to have a ASAP Facial to correctly identify any skin changes, or product recommendations.
Any further beauty questions – Please throw them at me
khromehair@hotmail.com
Sincerely – Your Beauty Guru
Kristie 🙂